Imprint
Information according to (Austrian Law)
paragraph 5 E Commerce Law /
Disclosure acc. paragraph 25 Media Act
Publisher: www.bärig.tirol
Kitzbüheler Alpen Marketing GmbH
Dorfstraße 11
6365 Kirchberg in Tyrol, Austria

Tel: 0043 57507
info@kitzalps.com
http://www.kitzbueheler-alpen.com

Headquarters: Kirchberg in Tyrol
VAT number: ATU 62712014
Commercial register number: FN 281228x
Commercial register tribunal: District Court Innsbruck
Competent supervisory authority: District Commission Kitzbühel
Chamber of Commerce Tyrol: Information und Consulting - professional association Advertising & Marketing Communications
Advertising agency - business.
Legal form: Limited liability company


Purpose of the Business:
The Kitzbüheler Alpen Marketing GmbH is an independent company with four partners: Kitzbühel Alps - Brixental, Kitzbühel Alps - St. Johann in Tyrol, Holiday Region Hohe Salve and Kitzbühel Alps - PillerseeTal.

Our permission was granted in Austria. We are subject to the following legislation:
Trade Regulations 1994 - please see : https://www.ris.bka.gv.at/GeltendeFassung.wxe?Abfrage=Bundesnormen&Gesetzesnummer=10007517
Information on the Online Dispute Resolution pursuant to Art. 14, para. 1 of ODR-VO:
The EU Commission provides the opportunity for online dispute resolution on one of its platforms (ODR platform). The ODR platform can serve as a point of contact for out-of-court settlement of disputes arising from online sales contracts or service contracts. This platform can be reached via the external link http://ec.europa.eu/consumers/odr/



List of Kitzbüheler Alpen Marketing GmbH members Ende

Kitzbüheler Alpen Marketing GmbH is a stand-alone company with the following associates (tourist offices):

- Kitzbüheler Alpen - Brixental
- Kitzbüheler Alpen St. Johann in Tirol
- Ferienregion Hohe Salve and
- PillerseeTal.


List of Managing Directors, Chairpersons and Boards of Directors for the company:

TVB Kitzbüheler Alpen-Brixental representative: Alexander Aigner, Hotel Alexander, Lendstraße 4, 6365 Kirchberg
TVB St. Johann in Tirol Kitzbüheler Alpen - St. Johann in Tirol representative: Josef Grander, Speckbacherstr. 45, 6380 St. Johann in Tirol
TVB Ferienregion Hohe Salve representative: Hans-Peter Osl, Gasthof Baumgarten, Baumgarten 22, 6300 Angerberg
TVB PillerseeTal: Mag. Bettina Geisl, Gasthof Großlehen, Lehen 21, 6391 Fieberbrunn

Chairperson of TVB Kitzbüheler Alpen-Brixental: Michael Küchl, Brandseitweg 34, 6365 Kirchberg
Chairperson for TVB St. Johann in Tirol: Günther Huber, Brauweg 2, 6380 St. Johann in Tirol
Chairperson for TVB Hohe Salve holiday region: Balthasar Sieberer, Skischule Alpin, Außersalvenberg 61, 6361 Hopfgarten
Chairperson for TVB PillerseeTal: Sabine Unterlechner, Hotel Unterlechner, Reith 23, 6389 St. Jakob in Haus

Managing Director for TVB Kitzbüheler Alpen-Brixental: Max Salcher, Dorfstraße 11, 6365 Kirchberg
Managing Director for TVB St. Johann in Tirol Kitzbüheler Alpen: Gernot Riedel, Poststraße 2, 6380 St. Johann in Tirol
Managing Director for TVB Hohe Salve holiday region: Stefan Astner, Bahnhofstraße 4a, 6300 Wörgl
Managing Director for TVB PillerseeTal: Armin Kuen, Dorfplatz 1, 6391 Fieberbrunn

The company's share capital is € 51,000.

Each of the associates has invested capital amounting to 1/4 of the share capital


Company headquarter addresses in google maps
Programming, technical implementation + design
MICADO Digital Solutions GmbH
Hammerschmiedstraße 5
A-6370 Kitzbühel
www.micado.cc
Liability - Disclaimer - Privacy Policy
Liability
All contents have been carefully checked. Nevertheless, no guarantee can be given for the correctness, completeness and up-to-dateness of the information.

1. Content of the online offer
The author assumes no liability for the accuracy, completeness and topicality of the contents. Liability claims against the author for pecuniary or non-pecuniary damage resulting from the use or non-use of the information provided or from the use of incorrect or incomplete information are excluded insofar as the author cannot be shown to have acted with wilful intent or gross negligence. All offers are without obligation and subject to change without notice. The author expressly reserves the right to vary, extend or delete part, or all, of the website without separate notice or to discontinue publication temporarily or permanently. All offers are subject to alteration and are non-binding. The author expressly reserves the right to alter, add to, delete parts of pages or the entire offer without specific notification, or to temporarily or definitively cease publication. Some of the content of the Kitzbüheler Alpen Marketing GmbH internet site is taken from dynamic websites from tourist offices and accommodation providers. Kitzbüheler Alpen Marketing GmbH assumes no liability for this content gleaned from third parties. This also specifically pertains to all prices, opening hours and room quotas.

2. References and links
The author will be liable for direct or indirect references to third-party websites ("hyperlinks") outside its responsibility only in the event that the author is aware of such content and, where the content is illegal, it would have been technically possible for the author to prevent its use and such prevention could reasonably have been expected. Please familiarise yourself with the data protection guidelines of third party websites before using them. The author hereby expressly states that no illegal content was apparent on the linked pages at the time the links were created. The author has no influence on the current and future design, content or authorship of the linked/connected pages. Therefore, the author hereby dissociates itself from the content of all linked/connected pages which have been amended since the links were created. This statement applies to all links and references appearing in the author's own website content as well as to information entered by third parties into guest books, discussion forums and mailing lists set up by the author. Liability for illegal, incorrect or incomplete content and in particular for damage resulting from the use or non-use of such information lies solely with the provider of the page linked to and not with the party merely referring to such publication via links. The publisher does not identify with the content of sites to which they have been linked and assumes no liability for them. Should one of the linked sites contain questionable content, please let us know; in this event the link will be deleted immediately.

Posting comments on www.baerig.tirol
Postings on the website are opinions which people express themselves. Kitzbüheler Alpen Marketing GmbH is not obliged to read through all the postings. It does however reserve the right to remove entries at its discretion. If you leave comments or other contributions, your IP address is stored on the website. The purpose of this is to enable those responsible to be identified in the event of any unlawful comments and/or entries which are derogatory to third parties. Personal details (e.g. your name, e-mail address, telephone number, preferences) will only be collected, used and passed on by the provider, if this is legally permitted or with your consent to data collection.

3. Copyright and trademarks
The author endeavours in all publications to observe copyrights to graphics, sound files, video sequences and texts used, to use graphics, sound files, video sequences and texts it created itself, or to make use of royalty-free graphics, sound files, video sequences and texts. All brands and trademarks referred to on this website and protected by third parties as the case may be are subject without limitation to the provisions of the applicable law on trademarks and the proprietary rights of the registered owner. Reference to trademarks must not be construed as meaning that trademarks are not protected by third party rights. Copyright to published material created by the author remains solely with the author of the pages. The reproduction or use in other electronic or printed publications of such graphics, audio files, video sequences and texts is not permitted without the author's express consent.

4. Data protection
Insofar as the website offers users the opportunity to enter personal or company data (e-mail addresses, names, addresses), the user discloses such data on an expressly voluntary basis. Users are also permitted to withhold such data or to enter a pseudonym - insofar as is technically possible and provision of such facility can reasonably be expected - when using or paying for all services offered. The use of contact details, such as postal addresses, telephone or fax numbers and e-mail addresses published within the context of legal information obligations by third parties for the sending of advertising and information material which has not been requested is prohibited. The site operators expressly reserve the right to take legal action in the event of any unsolicited advertising information being forwarded, via spam mails for instance. (For more information about data protection click here!)
Link: data protection

5. Legal effect of this liability disclaimer
This liability disclaimer is deemed to be part of the website containing a link to this page. Insofar as parts or individual wordings of this text do not comply with current legislation, no longer do so, or do not do so fully, the content and validity of the remaining sections of the document will remain unaffected.

6. Cookies
Cookies are text files that are stored by a website on the user's device. The purpose of cookies is to store information and allow access to it later on. They cannot be used to read other data on the terminal. Websites use cookies particularly to restore previous user preferences, track the history of user queries or analyse user behaviour.

Use of the website is also possible without cookies. The user can deactivate the storage of cookies in his browser, limit cookies to certain websites or set his browser to send a notification before a cookie is stored. The user can delete cookies, at any stage, from the device's hard disk using the browser's privacy functions. In this case, the website's functions and user-friendliness could be restricted. The user's consent forms the legal basis of data processing, in the context of cookies, via the cookie banner. The individual cookies used on this website are listed below:

Accommodation search & booking: the travel details supplied (arrival, departure, number of persons, age of the children) will be stored for a maximum of 4 weeks, then automatically deleted.

Watch list: accommodation, events, routes & tours can be cached for a maximum of 4 weeks and automatically assigned to a user personally selected during a previous website visit. These details will be deleted automatically, 4 weeks later, at the latest.

7. Facebook Social Plugins
The social network Facebook (provider: Facebook Inc. 1 Hacker Way, Menlo Park, California 94025, USA) is integrated on our pages. The Facebook plugins can be recognised by the Facebook logo or the "Like" symbol on our site. An overview of the Facebook plugins can be found here: https://developers.facebook.com/docs/plugins.
When you accesses our pages, the plugin establishes a diret connection to the Facebook server. Faceboook receives the information that you have visited our website and also your IP address. If you click the "Like" symbol while you are logged into your Facebook account, you can link the contents of our pages to your Facebook profile. As a result, Facebook can assign the access to our pages to your user account. We point out that we as the provider of the pages are not aware of the content of the data transmitted and their use by Facebook. For more information, see the Facebook Privacy Policy at http://www.facebook.com/policy.php . If you do not want Facebook to associate your access of our pages with your Facebook user account, please log out of your Facebook user account.

9. Twitter
Functions of the Twitter service are integrated on our pages. These features are provided by Twitter Inc. (1355 Market Street, Suite 900, San Francisco, CA 94103, USA). By using Twitter and the "Retweet" function, the websites you visit are linked to your Twitter account and shared with other users. This data is also transmitted to Twitter. We point out that we as the provider of the pages are not aware of the content of the transmitted data and their use by Twitter. For more information, see the Twitter Privacy Policy at http://twitter.com/privacy. You can change your privacy settings on Twitter in the Account Setting at http://twitter.com/account/settings .

10. Google Analytics
This website uses Google Analytics, a web analysis service provided by Google Inc. ("Google"), 1600 Amphitheatre Parkway, Mountain View, CA 94043, USA. Google Analytics uses cookies to help the website analyse how users use the site.

The information generated by the cookie about the use of the website will be transmitted to Google servers in the USA. The transfer of personal data to the USA is subject to a European Commission adequacy decision. Google uses the transmitted data, on behalf of the operator, to evaluate the user's use of the website in order to compile reports and website activity and to provide other services in relation to website and internet usage.

Google may also transfer this data to third parties if required by law or if third parties process this data on behalf of Google.

In case IP-anonymisation is activated on this website, the IP address will be truncated within the European Union or the European Economic Area. Only in exceptional cases the complete IP address will be first transferred to a Google server in the USA and truncated there. The IP-anonymisation is active on this website.

The user can prevent the storage of cookies in the context of Google Analytics by selecting the appropriate settings on the browser. In this case, however, the full functionality of this website may be restricted. Furthermore, the user can prevent Google's collection and use of data (cookies and IP address) by downloading and installing the browser plug-in available under:
http://tools.google.com/dlpage/gaoptout?hl=en

Further information concerning the terms and conditions of use and data privacy regarding Google Analytics can be found at
https://policies.google.com/privacy?hl=en.

11. Pinterest
This website uses Pinterest, a web analysis service provided by Pinterest Inc., 635 High Street, Palo Alto, CA, 94301, USA ("Pinterest"). If you visit a page that contains such a plugin, your browser will establish a direct connection to Pinterest's servers. The plugin transmits protocol data to the server of Pinterest in the USA. This log data may include your IP address, the address of the websites visited, which also contain Pinterest functions, browser type and settings, date and time of the request, your use of Pinterest and cookies.Further information on the purpose, scope and further processing and use of the data by Pinterest as well as your related rights and possibilities for the protection of your privacy can be found in Pinterest's privacy policy: https://about.pinterest.com/en/privacy-policy .

Information / rectification / blocking / deletion
At any time, it is possible for you to obtain information from the Kitzbüheler Alpen Marketing GmbH and the affiliated tourism associations (shareholders) about your personal data stored by Kitzbüheler Alpen Marketing GmbH and the shareholders.
In addition, you may request the correction of incorrect data and, in the absence of statutory retention periods, the blocking and deletion of your personal data.


Newsletter regulations
If a user subscribes to the bärig.tirol newsletter, the user's personal data, namely the e-mail address, is collected and processed. Consequently, the user regularly receives a personalised e-mail containing personalised information and offers from the operator (ie. newsletter). Through a newsletter subscription, the user, in accordance with Article 6 (1) (a) GDPR, gives his conclusive consent that his data may be used for the periodic sending of the newsletter. The double opt-in procedure is used for the registration.


On completion of the registration the user receives a confirmation and authorisation e-mail, to the address supplied by him, with the instructions to click on the link supplied within. This ensures that only the authorised user of the given e-mail address can sign-up for the newsletter.


The user can unsubscribe from the bärig.tirol newsletter at any time. At the end of every newsletter there is a link which allows the user to unsubscribe. Alternatively, the user can send an appropriate e-mail to info@kitzalps.com. After unsubscribing, the user's personal data will be deleted from the list of newsletter recipients within three months.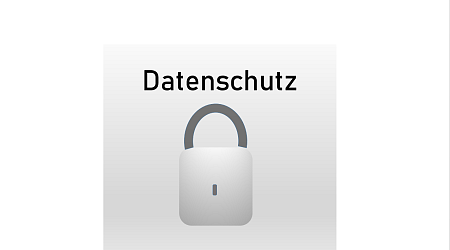 to Kitzbüheler Alpen data protection
www.kitzalps.com

Data Protection Officer for your safety

As public bodies, the operators of this Website are obliged to provide an official data protection officer. This ensures that your data is handled even more responsibly. Data protection for the Kitzbüheler Alpen is provided by:

The NOVA Computer & Management GmbH & Co. KG (Klosterangerstraße 4a, 6020 Innsbruck, AUT) und can be reached on the e-mail address dsb@nova.tirol or by telephone at +43 512 585 585